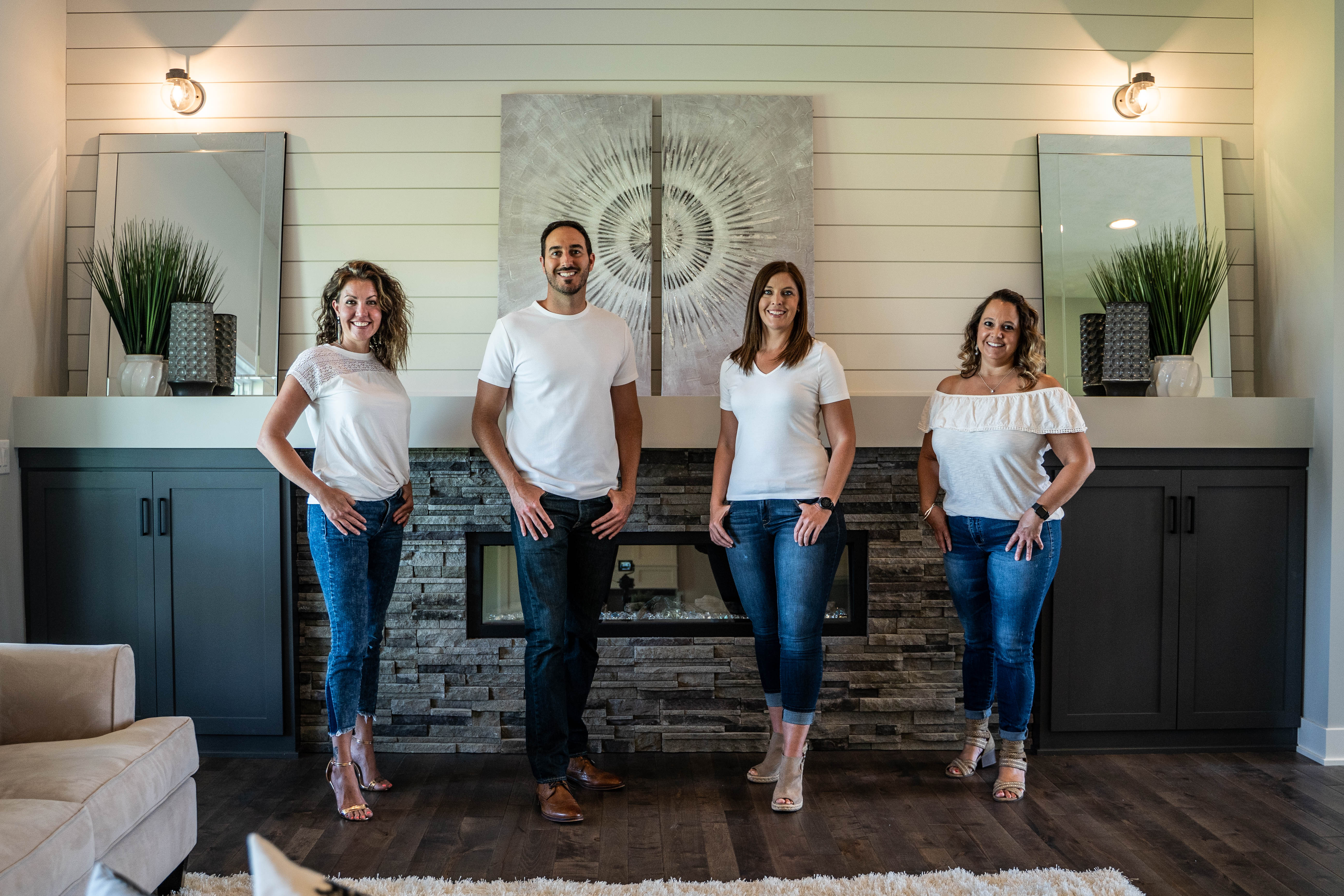 Ian Ziegler
Ian represents his clients with exceptional skill using the most innovative technologies currently available. Ian offers ultimate privacy and security, speed, and efficiency. His years of full-time experience have given him a clear understanding of the mindset of home buyers and sellers and a thorough understanding of the marketplace.
Ian is a prior military member and operates with the core values of integrity, service before self and excellence in all he does. He has a Military Relocation Professional Certificate and possess valuable information to keep you informed throughout the home buying/selling process.
Ian is a father and loves to be apart of helping people who are passionate about life.
Chelsea Mollak
Chelsea joined Berkshire Hathaway HomeServices Ambassador Real Estate in June 2015. Having spent the previous 15 years managing rental properties in Eastern Nebraska and Southern Nevada. To ensure a successful experience Chelsea uses her skills and experience in understanding and explaining real estate contracts, negotiating, remaining calm under pressure and being tech savvy to make your home buying and selling experience seamless.
Chelsea is a mother and a long distance runner. You can often find her at local running events, or being a dedicated dance mom during competition dance season.
Real Estate is a relationship based business, and Chelsea strives to create relationships based on trust and confidence. Getting to know people and helping them find their perfect home is her my passion.
Chelsea's ultimate goal: a business built entirely upon referrals from clients who are completely satisfied with the professional and caring service they received.
Angela Vance
Angela started her real estate career in 2015 after many of her friends and family recommended that she would make a great realtor. She instantly found a passion in the business and was even rookie of the year for her office. Angela loves helping people in all aspects of life and found that she has what it takes to help people buy and sell homes. She listens to what they want and has a great deal of patience with and compassion for her clients. Angela strives to make the home buying/selling process as smooth and pleasant as possible and works well with all involved in the process. She is kind, caring, compassionate, patient, professional, resourceful, understanding and outgoing. Angela will work hard for each and every client and is known to go above and beyond to help them throughout the entire process.
Angela is a mother of two teenagers. Having been a military spouse for many years, she understands the stresses of moving. Angela has worked with many military families over the years and has even helped some buy sight unseen so they could have a door to door move. She has also worked with several first time home buyers and walks them through the process step by step so they don't get too overwhelmed.
Angela has enjoyed working with and getting to know so many great families. She has even become a part of a few of the families and developed many great friendships. Angela loves getting referrals from her past clients, as that shows her she did her job well.
Tara Legenza
Tara has called Bennington home for the past 3 years and is highly involved in the Bennington community through sports, planning community events and raising money for school charities. Her 2 kids, husband, 3 dogs, and multiple salt water fish keep her on her toes. Tara's past experience includes business analytics, digital marketing, interior design and of course bartending; all of which have shaped her into the most trusted, deticated, determined, and resourceful agent you will meet.
An Omaha native for 20 years, Tara's knowledge of the city's geography can assist you with all of your Residential Real Estate endeavors. Tara specializes in New Construction, working with various builders at all price points throughout the Omaha Metro area. Tara showcases her homes on her website and utilizes a team of professional service providers to assist with her clients' buying and selling needs, including stagers, painters, photographers, handymen, and inspectors. She is communicative, thorough, and detail-oriented — and she'll be alongside you every step of the way.
Want an easy conversation starter with Tara? Here are some suggested topics: dogs, shoes, social events, wine, nature…and Real Estate!