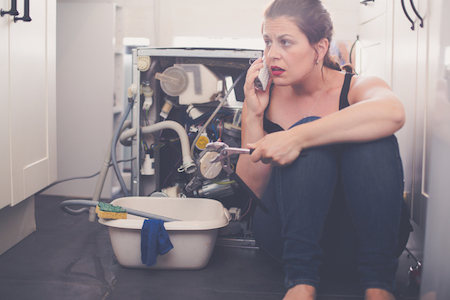 It may seem like there's always something going on as a homeowner, from silencing a squeaky hinge to unclogging a temperamental toilet. But many household problems can be easily fixed without calling a repair service.
A can of WD-40, a toilet plunger and a bottle of vinegar are great basics to keep on hand for easing sticky fittings, clearing the toilet and making short work of common stains. Here are some simple fixes for common home problems that even the non-handy can handle:
Squeaky Floorboard
Banish that annoying squeak by sprinkling a little talcum powder over the noisy area and brushing it into the cracks.
Stained Tub
Removed stubborn stains by combining equal amounts of cream of tartar and baking soda with enough lemon juice to make a paste. Rub the mixture into the stain...