Decluttering your home fast!
Posted by Ian Ziegler on Tuesday, January 24, 2017 at 1:27 PM
By Ian Ziegler / January 24, 2017
Comment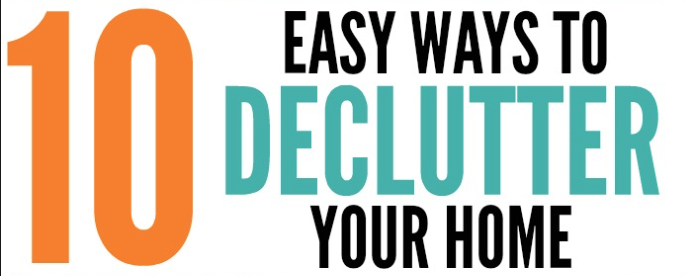 A cluttered home implies a few things, and none of them are positive in the eyes of a potential buyer:
The house is too small.
There must not be enough storage in the house.
The rooms look unkempt. Maybe the rest of the house has been poorly maintained.
A potential buyer should be able to tour your house and easily imagine their own furniture and possessions in the space. A cluttered atmosphere stymies their imagination and creates an immediate negative impression in their minds.
One of the reasons realtors suggest that you remove personal items like family photographs is for that exact reason. The buyers need to be able to envision themselves living in the rooms they're checking out. If anything, there should be less "stuff" around than you might be comfortable with. Tidy rooms that aren't overcrowded with furniture and clutter are appealing and inviting.
The same is true of a cluttered yard or basement. Put things in storage, donate items you're no longer using, and discard things that have outlived their usefulness. You'll find that it's easier to keep the house clean and dusted with less to clean around.
Closets and cupboards shouldn't be overstuffed either, since it again implies a lack of adequate storage in the home. Clean, organized closets and cupboards imply the opposite -- that there's plenty of room to store everything you need to live comfortably here!
Price your home reasonably, keep it clean and clutter-free inside and out, and you'll sell your home in record time. For now, live by the minimalist's motto: "Less is more." Truer words were never spoken when it comes to selling your home!
Reach out to us for a free guide on how to prepare your home for sale!
Other helpful links to sell your home:
http://www.budgetdumpster.com/resources/how-to-declutter-your-home.php
http://www.becomingminimalist.com/creative-ways-to-declutter/
http://www.home-storage-solutions-101.com/declutter-fast.html
http://www.bhg.com/decorating/storage/organization-basics/declutter-your-home/
http://www.apartmenttherapy.com/pro-organizer-tips-what-not-to-do-when-decluttering-your-home-168836