Home Sellers Ask: What is my Home Worth? How Accurate are the Online Tools Like Zillow?
Posted by Ian Ziegler on Thursday, February 11, 2021 at 9:57 AM
By Ian Ziegler / February 11, 2021
Comment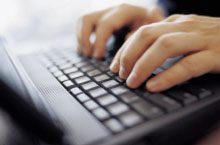 While it's fun to check the Zillow or Trulia sites to find out an estimate for your home's worth, most real estate experts point out the estimates are a stretch. Aspiring home sellers often wonder, "What is my home worth? How accurate are the online tools like Zillow?" In many cases, your home is likely worth more. If you own an outdated home, it will not likely appeal to some buyers. By meeting with a local real estate agent who provides a free market analysis, you find out a more realistic idea of your home's true value. According to an article by The Tampa Bay Times, the online data bases contain flaws, even though sites claim homes sell within 5 percent of their estimates.
Putting the site to the test
Reporters with The Times tested the accuracy of the "Zestimate" on Zillow.com. More than half of the 20 homes selected did sell within 5 percent of the Zestimate range. But 12 of the 20 sold for less than the Zestimate. Four out of 20 homes sold for more than the estimate on Zillow.com. Reporters pointed out the homes that sold for more were in areas with homes in a more affordable price range.
Finding out what needs updating
In order to get more money in a home sale, talk to your real estate agent about what you need to update, improve or replace. Don't spend more money on improvements if your home won't appraise for more money. Because it's a tricky calculation, rely on real estate professionals to clue you into the hyper local real estate market in your community.
Researchers find greater disparities between Zillow estimates and actual home values in older neighborhoods because of renovated homes. When figuring out your home's worth think about the age, size, condition and neighborhood. At Home Team, we provide accurate assessments of home values in your area. For more tips on understanding online tools such as Zillow, please contact us.