How to Save your Home from Foreclosure and Rescue Your Finances
Posted by Ian Ziegler on Friday, February 5, 2021 at 10:05 AM
By Ian Ziegler / February 5, 2021
Comment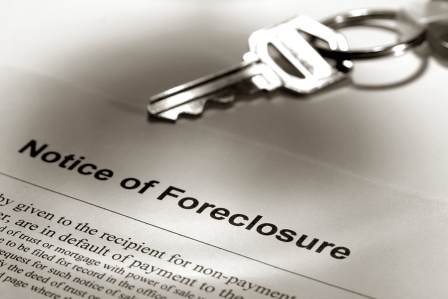 Losing a home to a foreclosure is a heartbreaking low point for a lot of homeowners. But there is an easy way to turn the situation around. When it comes to how to save your home from foreclosure and rescue your finances, start with a real estate agent experienced with quick sales. Selling your home quickly for an adequate price often rescues your home and allows you to pay the mortgage company what you owe. According to an article by realtor.com, receiving a foreclosure notice or "notice of default" is not a hopeless situation.
Figuring out what you owe
A good real estate agent will give you a free market analysis of your home so you know how much money you will likely receive from a sale. Ask your agent about inexpensive ways to improve your home's appearance for a better sales price and quicker sale. Determine how much money you owe on your mortgage as well as fees and interest.
Putting aside your emotions
Many home owners feel hopeless and defeated when the foreclosure starts. The process often takes six months to one year with the mortgage company sending out a notice of default after four missed payments. Even though it's difficult to let go of a home, it's better to protect your credit by selling a home before the bank forecloses on the house. In some cases, a mortgage lender or bank will delay a foreclosure auction so you have time to sell.
Deciding on a short sale
Some lenders agree to a short sale, but it's less likely during a seller's housing market. When a lender does agree to a short sale, it means you sell your house for less money than you actually owe the lender. Because of the hot real estate market, don't assume you have to sell your home as a short sale. A good real estate agent helps you avoid a short sale and foreclosure by marketing your home aggressively and finding the right buyer.
In a best case scenario, your home sells for more money than you owe the bank. Put any profit aside for a future home. To avoid future foreclosures and struggles, make sure you don't have to stretch to afford a home. At Home Team, we help home owners who want to sell their home quickly to avoid foreclosure. For more tips on how to save your home from foreclosure or a short sale, please contact us.