How to Use Curb Appeal to Sell your Home at Top Price
Posted by Ian Ziegler on Wednesday, April 28, 2021 at 2:35 PM
By Ian Ziegler / April 28, 2021
Comment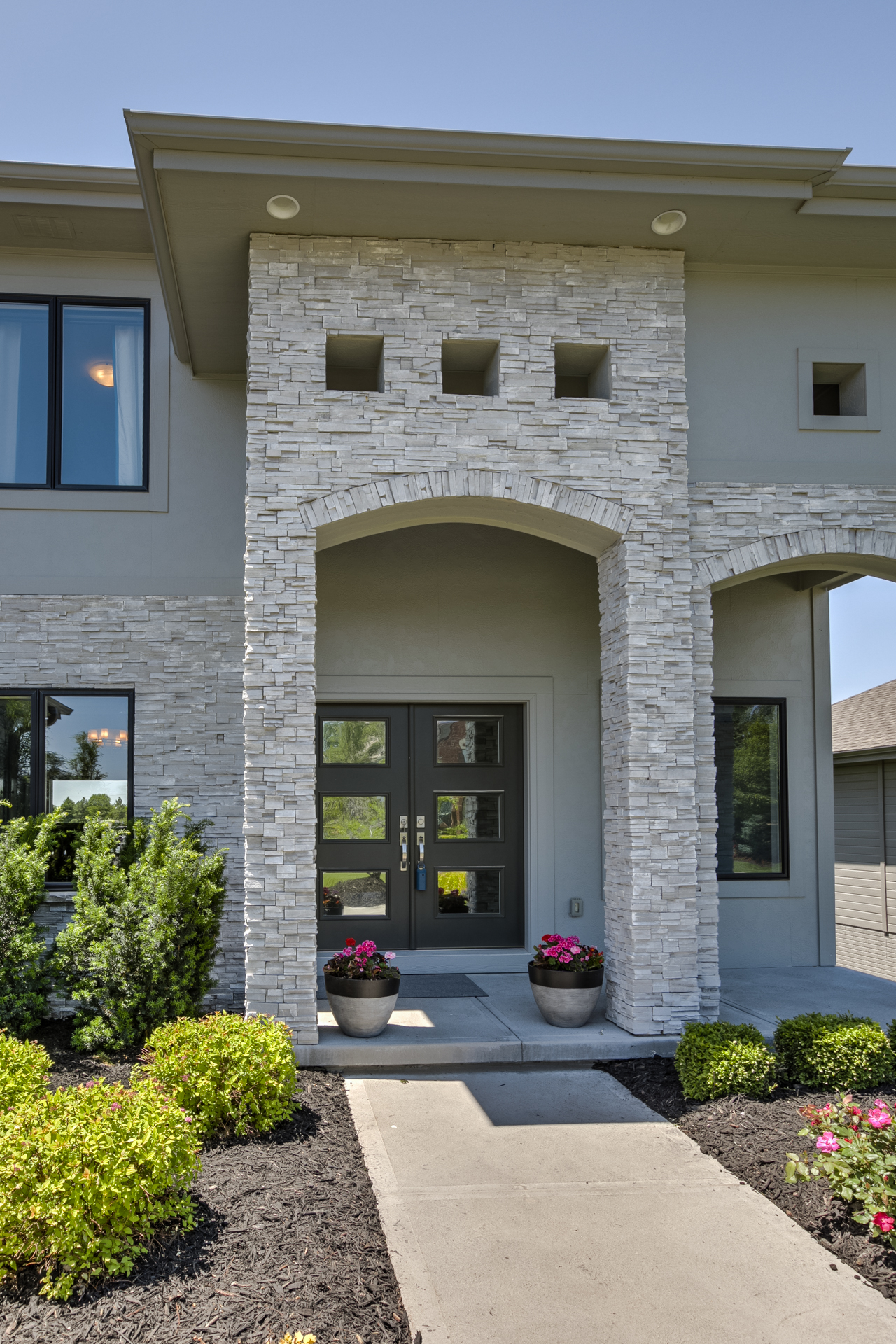 When contemplating how to use curb appeal to sell your home at top price, some of the inexpensive ideas include hanging a wreath, adding a bust of color with flowers and pressure washing the walkway. But home sellers that reap the greatest rewards often spend more money on curb appeal by investing in a few major upgrades such as new entryway doors and on-trend garage doors. According to a recent article by vnews.com, experts still insist sellers not sink too much money into the home upgrades that will no longer belong to them. At the same time, if you own a home in Omaha in the $200,000 and up price range, buyers often expect a little more wow factor as they drive up to their future home. Remodeling Magazine's 2017 report showed greater return on investment with a few mid-range home improvements.
Swapping out the front door
If you own a starter home worth less than $200,000, consider simply painting the entry door. However, more expensive homes often sell better with steel entry doors. Decorative glass side panels that you can't see through but allow light to enter often appeal to buyers. The Remodeling Magazine report showed people recouped 91 percent of the money spent on a new entryway door. If possible, match the new door with the garage door.
Adding stone veneer
Stone veneer greatly improves curb appeal. When selling your Omaha home, shop for stone veneer for porch columns or the front of the home. The street-facing façade of your home is the side that influences home buyers' decisions the most. Stone has a classic look that appeals to a wide range of people. The magazine study showed home owners who invested in stone veneer recouped 90 percent of the cost. Having a nicer façade often means the difference between a buyer bidding on your home or a home down the street.
Replacing the garage door
While garages are not only used to store cars, they are still an important part of the overall curb appeal to a home. Whether you choose a classic or contemporary look, improve your cub appeal with wood, glass, steel, faux wood or aluminum garage doors. While you only recoup about 77 percent of the cost, a stylist garage door is another way to use curb appeal to sell your home at top dollar.
Other ways to boost curb appeal include putting down fresh mulch, pruning and removing dead plants. Keep the lawn immaculate. Whether you spend a few thousand or a few hundred dollars, curb appeal is a top priority. Many buyers make up their mind about a home before they even open that new steel entry door.
At Home Team, we help home buyers and sellers in Nebraska. We help first-time buyers navigate the tricky home buying process for the first time as well as help veteran buyers present a solid offer in the competitive housing market. For more tips on how to use curb appeal to sell your home, please contact us today.