What to Ask When Looking At Potential Homes
Posted by Ian Ziegler on Thursday, December 8, 2016 at 4:52 PM
By Ian Ziegler / December 8, 2016
Comment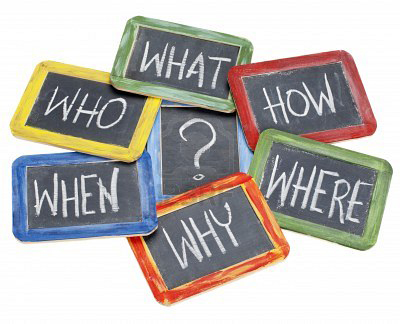 Buying a home takes a lot of work. There's the budgeting, the finding a realtor, the searching and the getting of the loan. Not to mention figuring out if the home needs renovations, or how much it's going to cost to actually move in. Sometimes it seems as though the to-do list involved just never ends and the last thing you want is for something unexpected to pop up once you're in your new home.
Ask before you buy. Don't let surprises ruin the joy of owning a home, whether it's your first, second, third or even tenth. Here are five usually forgotten things to ask when you're looking at potential homes.
What are the taxes involved? If you've done your budgeting, than you know how much you can spend on a house payment every month. Don't, however, forget about the taxes on the land. Be sure to ask, as every house has a different tax amount, before you settle, so that you can factor that into your monthly payment.
What are the average utility costs for the summer and winter? Different times of the year will have different utility costs. Heating and air conditioning greatly affect your costs of electricity and gas, and could mess with your set monthly budget. Don't let it be a surprise when your bill comes in during your first cold spell.
Have there been any foundation issues in the past? Foundations are costly things to fix. If there have been foundation problems in the past, even if they have been expertly fixed, it could be a sign that more could be on the way. Be sure to inspect the foundation for any cracks or gaps.
How old is the water heater? Water heaters can last eight to twelve years, but that's no reason to let the age slide. Be sure it's not a surprise if the water heater needs to be replaced within the next year.
When was the last time the chimney was cleaned? A dirty chimney/fireplace can be a dangerous thing if lit. Make sure you have it properly cleaned, or check to make sure it was recently before lighting any fires.
There are, of course, many other questions that you could ask the previous homeowners about these potential buys. Sit down with your realtor and make a list of questions you want to cover when you're buying your home. Don't let there be any surprises lurking in the corners after the purchase is made.
Check out these other helpful links for buying a home:
http://www.bankrate.com/finance/real-estate/7-questions-buying-home-1.aspx
https://www.houselogic.com/organize-maintain/home-maintenance-tips/questions-to-ask-when-buying-a-house/
http://hoa.org.uk/advice/guides-for-homeowners/i-am-buying/top-tips-clever-questions-to-ask-the-estate-agent/
http://www.realtor.com/advice/buy/questions-to-ask-when-buying-a-home/
http://www.reviewjournal.com/business/money/10-important-questions-you-forget-ask-when-buying-house